This page is NOT yet updated for the 2017-2018 school year.
Updated information is coming soon!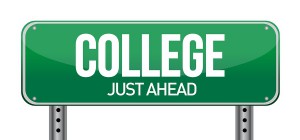 COLLEGE VISITS  2016-2017
for Juniors and Seniors

Each school year, colleges and universities come to BTHS for a College Visit where they host an informational meeting about their school.  If junior and senior students wish to attend, they must sign up at the Guidance desk no later than one day prior to the visit.    
*** Juniors and seniors should discuss their interest in attending a College Visit with the classroom teacher in advance of the session. Classroom demands should continue to be the priority for all students. ***
As soon as a College Visit is scheduled, this page is up-dated!
| | | | |
| --- | --- | --- | --- |
| School |     Date    |    Time     |      Location      |
| University of South Florida |  Sept. 2nd | 3rd period |  Auditorium |
|  University of Central Florida | Sept. 9th  | 5th period |  Auditorium |
|  University of North Florida | Sept. 19th  | 5th period | Auditorium  |
|  University of Florida | Oct. 4th | 3rd period | Auditorium |
|  Florida Southern College | Oct. 13th | 6th period | Auditorium  |
| University of Georgia | Oct. 14th | 5th period | Auditorium |
|  University of South Carolina |  Oct. 18th | 3rd period | Auditorium |
|   Valdosta State University |  Oct. 20th |  2nd period | Auditorium |
|  University of Alabama |   Oct. 31st   |  5th period | Auditorium  |