WELCOME TO BARTRAM BEARS CAFE!
---
Sandy Mattox, Food Service Manager
904-547-8256
[email protected]
Notice:
11/1/2023- In early October, the Food and Nutrition Service Department (FNS) was notified by our dairy provider of a nationwide milk carton shortage.  Whereas in the past we would serve 3-4 varieties of milk, we are currently down to 2 varieties (1% white and Skim Chocolate).
Projections have the dairy running out of chocolate containers by the first week of November.  All efforts are being made to continue to have 1% white milk available until all other varieties come back in stock around the first of the year.
FNS will continue to work with the Florida Department of Agriculture and Consumer Service to provide approved alternative beverage choices, most likely juice and water, for meals going forward.
-Mike Baker, Director
2023/2024 Food Service Flyer (apply for free lunch or set up online payments)
---
HOW DOES THE STUDENT ACCESS THEIR LUNCH ACCOUNT AT THE SCHOOL?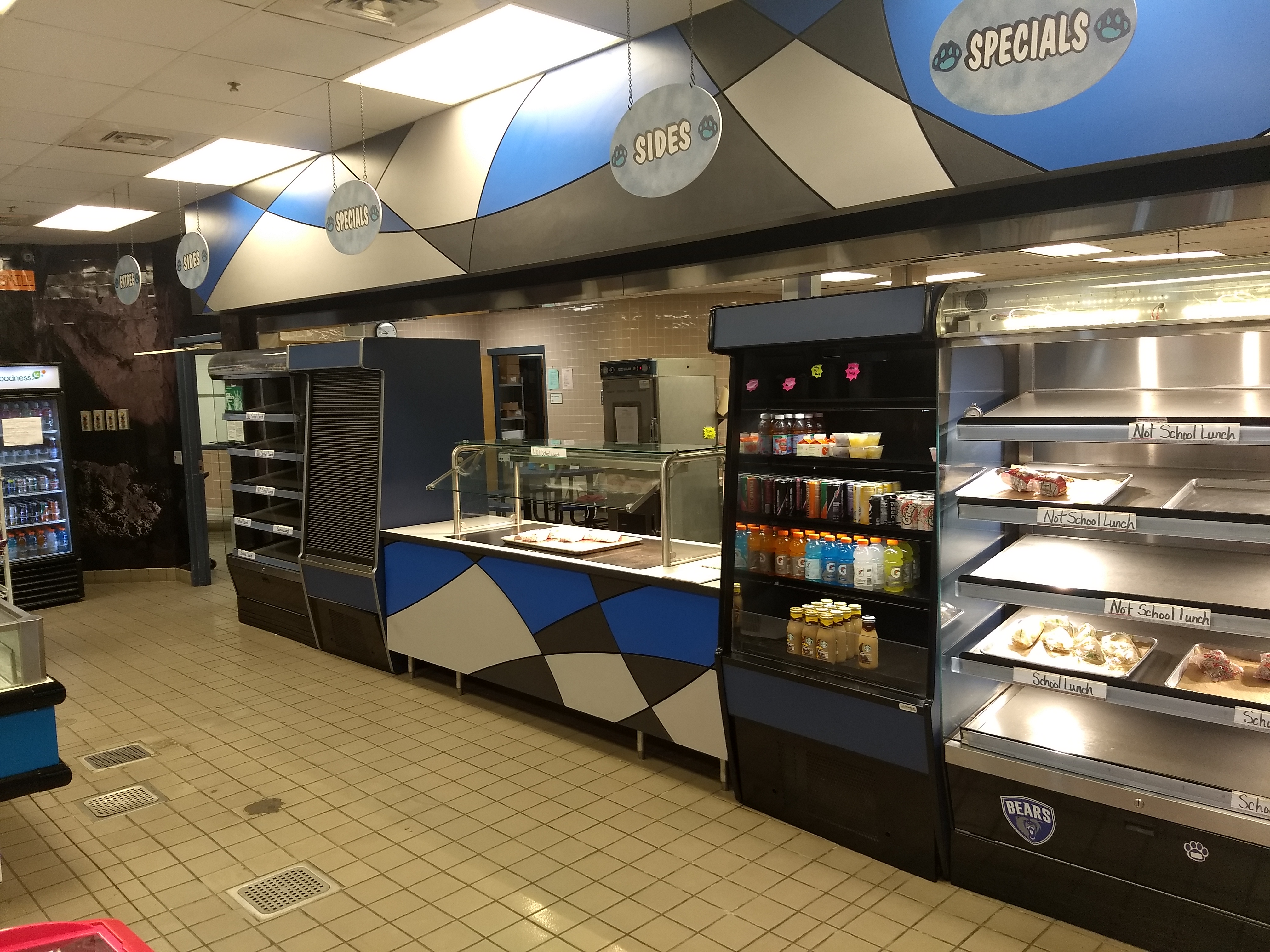 All students will receive a Student I.D. at the startup of school; this is how they will access their lunch account by scanning it at the register. Please encourage your child to bring it every day; it helps the lines to go faster. If they do not have their I.D., they will only be allowed to get a school lunch no A La Carte!
Also,all students can access their lunch account with the App. MINGA or with a student I.D card if your child does not have an I.D card they can go to the front office, and they will get them one.
 PREPAYMENT FOR FOOD ITEMS
Prepayments to your child's lunch account can be made through PayPams (link can be found at the top right of this page).  Payment can also be received by the food and nutrition manager or cashiers in form of cash or check, if by check please include phone number and students name.
FREE and REDUCED MEAL APPLICATION
Parents are encouraged to complete one Free and Reduced application on line. Log onto SJCSD website – Food and Nutrition Department to apply. The Free and Reduced application must be completed every school year. Until the application is processed and approved by the District Food Service office, any meal charges will be the responsibility of the adult/guardian.
FORGOT YOUR LUNCH MONEY
Although students are to pay for their meal upon receipt, students may forget their lunch or lunch money. Our policy is: We never deny a child a school lunch! A school lunch consists on what is on menu for that day and it will be charged to his/her account.
MEAL CHARGES
The only item a student will be allowed to charge is a school lunch. Students will not be allowed to charge any A La Carte items.
A LA CARTE ITEMS
Bears Café does provide extra items; please see check the price list. These items range in price from $.75 to $6.00 and are not included in the Free and Reduce price meal program
PARENTAL RESTRICTIONS
If you feel your child is over purchasing restrictions can be placed on lunch account with an e- mail. Once restrictions are placed, they cannot be removed unless the parent provides the food and nutrition manger with an email asking for the restrictions to be removed. Signing up with PayPams  is a great way to monitor your child's daily spending.
FOOD ALLERGIES
If your child has food allergies, please provide the school nurse with a physician's note indicating the allergies and the appropriate substitutions that are recommended by the physician or medical authority.
REFUNDS
Refunds are addressed at the school level and require a written request or e-mail
ACCOUNT BALANCES
Student account balances either positive or negative from previous school year will roll into the new school year unless a refund has been requested