BTHS Website Header Photo/Design Credit: AP Photography Student Victoria V. & Digital Design 2 Students Andrews P. & Valerie T.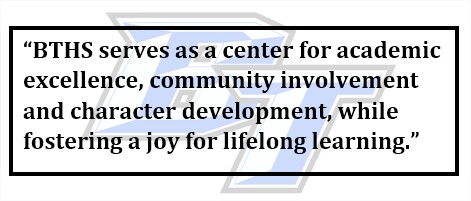 ---
2018 SUMMER ASSIGNMENTS
CLICK HERE>>
---
2018-2019 SUMMER MESSAGES
July 16, 2018: HAC Schedule Preview Conclusion
July 12, 2018: HAC Schedule Preview
July 6, 2018: 2018 AP Exam Scores
June 4, 2018: Rising Freshmen Summer Information
May 29, 2018: Beginning of Summer Message
May 29, 2018: Post Graduation Message

---
NEW TO BARTRAM TRAIL HIGH SCHOOL?
Sign up for a summer registration appointment.  Contact Ms. Shawna Hastings via phone at (904)547-8342.  If you have any questions, please email [email protected]. Please also see the paperwork below to help assist your transition to Bear Nation!
2018-2019 Pre-Registration Packet
2018-2019 Scheduling_Summer Registration Course Sheet

---
---
---
---
Didn't order your yearbook pictures, order them online: http://cadystudios.com/
See the yearbook link for additional information and reminders.
---
PARENT PICKUP INFORMATION!
Parent Pickup Maps
Parent Pickup School Map
Parent Pickup: Auditorium Map
---
Parents: School Board approved instructional materials have been posted for your review.  Click Here to view.
---
Become a Sponsor … BTHS Auditorium Enhancement Campaign to Benefit the BT Auditorium    DETAILS CLICK HERE