BTHS Website Header Photo/Design Credit: AP Photography Student Victoria V. & Digital Design 2 Students Andrews P. & Valerie T.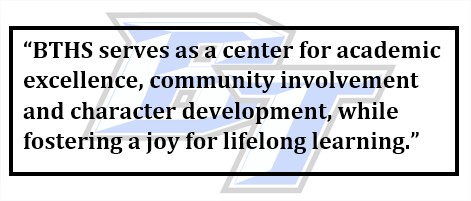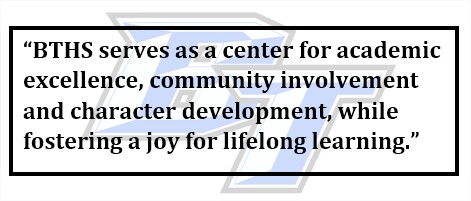 ---
CLASS OF 2018
GRADUATION CEREMONY INFORMATION CLICK HERE>>
GRADUATION CEREMONY SECURITY LETTER  CLICK HERE>>
---
---
Parking Pass Pickup for 2018-2019
Pick up your parking pass hanging tag on Thursday, May 10th or Friday May, 11th in the large cafeteria during your lunch.
You will need to show a school ID or driver license. 
---
SENIOR CLASS WEBSITE
Upcoming dates, deadlines, and dues
(click above to pay)
---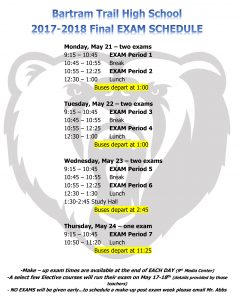 ---
Cady and Cady
PROM photos and candids are now available to download: >>CLICK HERE<<
---
---
---
Didn't order your yearbook pictures, order them online: http://cadystudios.com/
See the yearbook link for additional information and reminders.
---
---
PARENT PICKUP INFORMATION!
Parent Pickup Maps
Parent Pickup School Map
Parent Pickup: Auditorium Map
---
Parents: School Board approved instructional materials have been posted for your review.  Click Here to view.
---
Become a Sponsor … BTHS Auditorium Enhancement Campaign to Benefit the BT Auditorium    DETAILS CLICK HERE