New to Bartram Trail High School?
Sign up for a registration appointment.  Contact Ms. Kathleen Richards if you have any questions at [email protected]. Please also see the paperwork below to help assist your transition to Bear Nation!
CLICK HERE>> for more information about registration.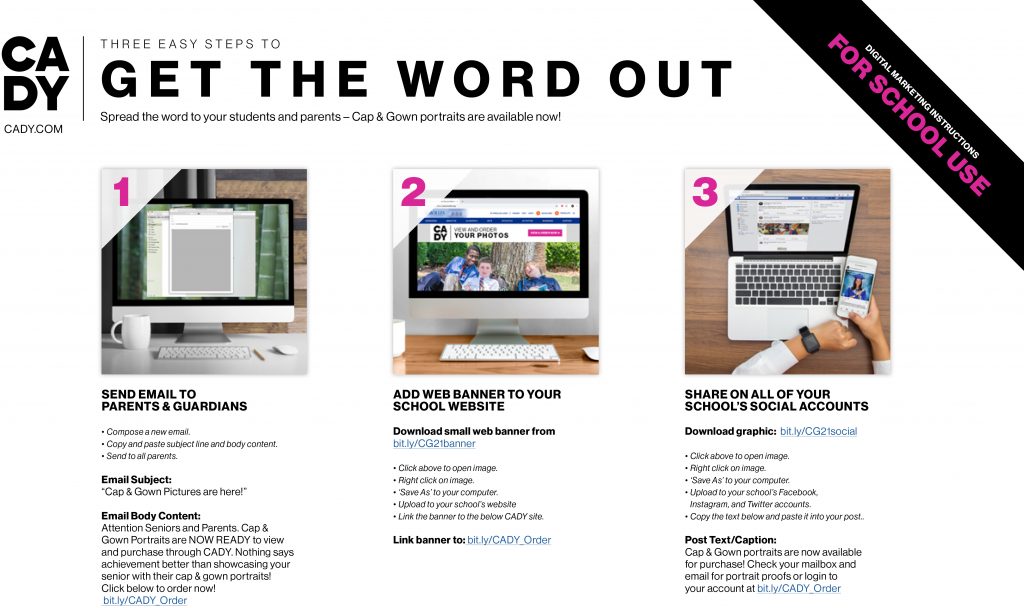 2021-2022 Class Registration
August 14 – 17: Schedule Preview
August 31: First Day of School!
BTHS Website Header Design Credit: Digital Design 2 Students: Jaden A, Daniel T, Meghan J, Phoebe T, & Victoria V.
"BTHS serves as a center for academic excellence, community involvement and character development, while fostering a joy for lifelong learning."
High School III Proposed Zoning Plans
With High School III currently under construction and planned to open for the 2022-2023 School Year, St. Johns County School District released Proposed Zoning Plans on March 23rd. These plans will impact a number of current attendance zones.
At this time, the proposal for High School III impacts the current attendance zones and student at Allen D. Nease High School and Bartram Trail High School, Fruit Cove Middle School, Alice B. Landrum Middle School, Liberty Pines Academy, Pacetti Bay Middle School, and Switzerland Point Middle School.
The proposal for West End at Town Center impacts the current attendance zones of Palm Valley Academy and Pine Island Academy. The proposal for River Landing impacts the current attendance zones of Allen D. Nease High School and Ponte Vedra High School.
High School III is located within the Twin Creeks development at 1070 Beachwalk Blvd. Other possible attendance zone changes relate to West End at Town Center and River Landing, both in the Nocatee development.
---
Early Registration
The St. Johns County School District (SJCSD) will begin early registration for the 2021-22 school year March 1. This registration is only for children new to the school district, including those entering kindergarten.
Early registration can be completed online or by visiting the student's assigned school website. To find the assigned school, enter your street address on the Attendance Zone Locator.
To be eligible for public kindergarten in the SJCSD, children must be 5 years old on or before September 1 and must reside in St. Johns County.
ESE Parent Advisory Meetings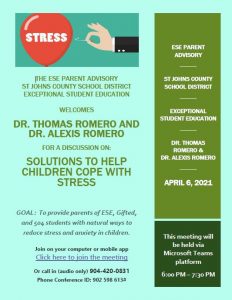 On April 6th from 6:00pm to 7:30pm, the ESE Parent Advisory will welcome Dr. Thomas Romero and Dr. Alexis Romero for a virtual discussion titled "Solutions to Help Children Cope with Stress." Join the meeting online via Microsoft Teams or join via phone by dialing 1-904-420-0831 and then entering the conference ID: 902 598 613#
This is just a reminder that anyone (parent, guardian, friend, neighbor, aunt, uncle) must have school access to attend an event at Bartram Trail High School, have lunch with a student and/or attend an awards assembly. If you have not already done so, please complete the School Access Form. The process for approval may take up to 4 weeks, so please fill out the application sooner than later for any guests that would like to have school access. Once the application is approved, school access will be valid for three years.
FortifyFL is a website and app developed at the direction of the Florida Legislature. Any student, educator, parent or member of the public can report school safety concerns directly to law enforcement and school administrators anonymously and easily through the FortifyFL app or getfortifyfl.com.