Order your 2021 yearbook with the link below. Seniors can also design and order senior ads on this site. Enter 15724.
http://yearbookordercenter.com
Share you pictures with the yearbook staff!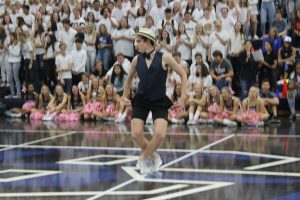 2021 will need a variety of activities on and off campus. Use the following link and enter 15724. Include the legal names from left to right and details about the event. Include a quote from one person in the picture if possible. If not, please include a phone number for the student so that the yearbook staff can get a quote later.
---
2020 Distribution Information:
All Distribution is complete as well as any wait list purchases. There are 40 underclassmen whose books are in storage until the CDC opens the school in August. They are not available for pick up until that time. There are a few extras that will be available in August.
2021 Seniors: Very important!
Seniors: You can now schedule your appointment for your senior pictures! It is important to schedule asap! Due to the pandemic, several weeks have been lost, and many schools need to be pictured. The deadline is December 1st due to the delays; however, there is limited time due to distancing. Use the following link:
Letter about ordering for seniors and ads:
Important dates:
July 1st: First day to pre-order yearbooks for 2021
September 22nd and 24th: Underclassmen pictures
November 5th and 6th: Underclassmen retakes
October 1st: Deadline to inform the advisor of a legal name change

*All images in ads and all individual student pictures must be consistent with the St. Johns County School District Student Code of Conduct or may be digitally adjusted. The names used in the yearbook are the legal names. There are times when a student has a legal name change; however, in order for the staff to update the name in the book, the deadline to inform the advisor is October 1st. Pages are submitted for printing starting in October and cannot be changed at a later date.
Older Yearbook Information
There are still some 2019; 2017; 2016; 2013; 2011; 2010; 2008; 2007; 2005; and 2004 yearbooks available for purchase.  Please email Ms. Irwin at the link below if you would like to purchase one. The cost per book is $50 cash only. No bill greater than a $20 can be accepted.
If you have any questions, please email Anne Irwin at anne.irwin@stjohns.k12.fl.us