Go to the Bartram main page on Friday, January 15th to vote for the Senior Superlatives. It will only be available b/n 8-4:00. Use your student number, but do not include the "s." Enter your birthdate with no zeroes and include the slashes. Example: 5/14/2001 or 5/9/2001.
Apply for the 2022 yearbook staff. Complete the attached application. It is due by February 1st.
Share you pictures with the yearbook staff!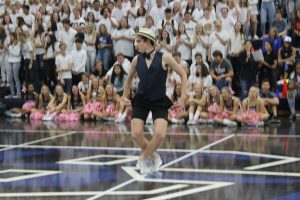 2021 will need a variety of activities on and off campus. Use the following link and enter 15724. Include the legal names from left to right and details about the event. Include a quote from one person in the picture if possible. If not, please include a phone number for the student so that the yearbook staff can get a quote later.
---
2020 Distribution Information:
There are underclassmen whose books are in storage. They are available for pick up in the 9th grade media center during the last hour of 4th period.
Distance Learners/Underclassmen picture packages or proofs: email the advisor
Important dates:
October 1st: Deadline to inform the advisor of a legal name change

*All images in ads and all individual student pictures must be consistent with the St. Johns County School District Student Code of Conduct or may be digitally adjusted. The names used in the yearbook are the legal names. There are times when a student has a legal name change; however, in order for the staff to update the name in the book, the deadline to inform the advisor is October 1st. Pages are submitted for printing starting in October and cannot be changed at a later date.
Older Yearbook Information
There are still some 2020, 2019; 2018; 2017; 2016; 2013; 2011; 2010; 2008; 2007; 2005; and 2004 yearbooks available for purchase.  Please email Ms. Irwin at the link below if you would like to purchase one. The cost per book is $50 cash only. No bill greater than a $20 can be accepted.
If you have any questions, please email Anne Irwin at anne.irwin@stjohns.k12.fl.us