BARTRAM TRAIL HIGH SCHOOL
2022-2023 PARKING PERMITS
---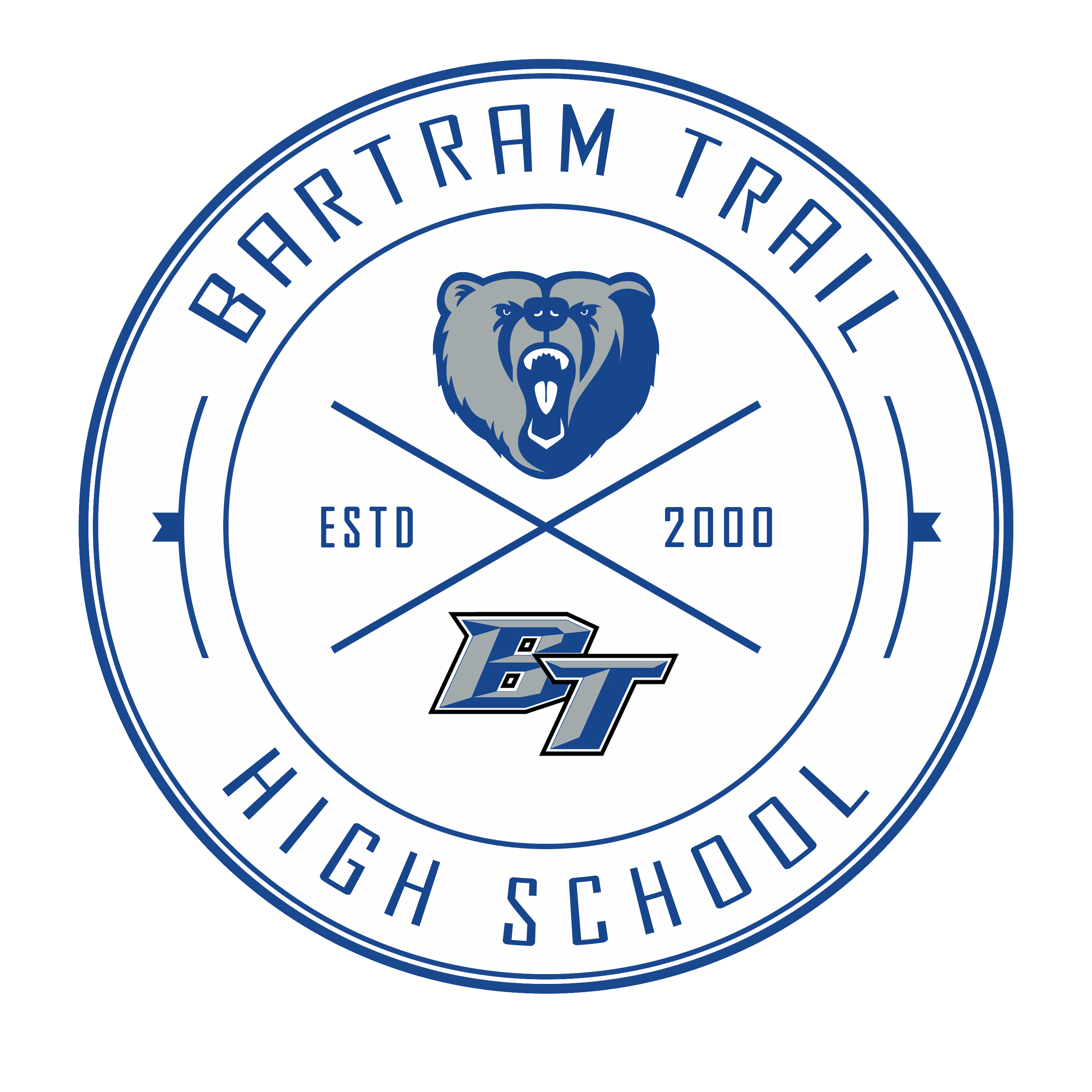 Please review the following grade specific handouts and rules prior to purchasing a parking permit:
2022-2023 Parking Rules
2022-2023 Senior Parking Information
2022-2023 Junior Parking Information
2022-2023 Parking Cost/Info/Suggestions


SCHOOL PAY LINK FOR SENIORS: https://www.schoolpay.com/link/parking22
If you have ANY QUESTIONS, please have your son or daughter talk to Mr. O'Brien, in person, in the main cafeteria during their lunch.
---
GENERAL RULES AND GUIDELINES
If in an emergency you must drive a different vehicle, please display your parking decal in the new vehicle and notify Mr. O'Brien.
The parking decal for all paved parking spaces will have a number on it that coincides with your parking space number. Always display it from your rearview mirror with the number facing out . All other lots will have the lot number displayed and you can park in any available space within that lot.
If someone is parked in your space, do not park in someone else's space. Park on the grass near the front circle (next to the mailbox) and sign the red book located at the attendance desk explaining your situation.
Any vehicle that does not have a current BTHS parking decal or is parked in the wrong space will be subject to being immobilized (a parking boot will be placed on the tire), If your vehicle is immobilized, the cost to have the boot removed is $25 and will result in loss of driving privileges for the following nine weeks.  BTHS is not responsible for any inconvenience resulting from obtaining the payment for fines or for removal of the boot.
There are no temporary parking passes (e.g., "I missed the bus," "I have a doctor's appointment", etc.)  The term "emergency" will not be accepted as an excuse.
ALL VEHICLES ARE SUBJECT TO SEARCH. Students are responsible for their vehicle and its contents.
The parking areas are off limits to all students during the day. If you are in the parking lot for any reason (getting books, getting your lunch, bringing something out to your car, etc.), your car will be searched, and you will lose your parking decal for nine weeks.
Any student observed passing illegally, driving on the grass, bypassing traffic cones, not yielding to the buses or any other type of careless driving will lose their parking decal.
If you obtain a new vehicle or a new license plate, you must report the change immediately so that your record can be updated (See Mr. O'Brien).