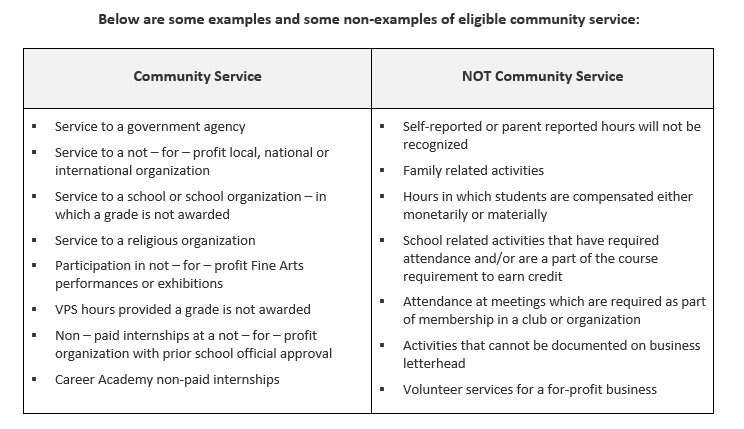 Please also refer to the Community Service Guidelines from St. Johns County School District
SJCSD Community-Service Guidelines
How to submit Community Service Hours
The hours must be documented in writing on the letterhead of the non-profit organization.
Three signatures are required: the student, the student's parent or guardian, and the representative of the organization.
Letters must be turned in to Mrs. Richards in the main Guidance office or emailed to

[email protected]

It is recommended that students keep a copy of community service letters for their records.
Need ideas for how to earn Community Service Hours?
Community Service Options