BTHS Website Header Photo/Design Credit: AP Photography Student Victoria V. & Digital Design 2 Students Andrews P. & Valerie T.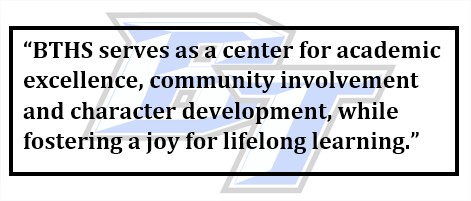 ---
BEAR NECESSITY DAYS
---
---
New to Bartram Trail?
CLICK HERE>> to access the 2017-2018 Pre-Registration Packet
Please contact Ms. Shawna Hasting at (904)547-8342 to make a registration appointment or have any of your questions answered.
---
2017-2018 Student Parking
*FOR RISING SENIORS (Class of 2018) AND RISING JUNIORS (CLASS OF 2019) ONLY!
CLICK HERE>> for Parking Information
CLICK HERE>> to register and pay online
---
---
PARENTS as PARTNERS COUNTY NEWSLETTER
Fall Newsletter 2016
---

DECA PUBLIC RELATIONS CAMPAIGN (LINK)
---
Parents: School Board approved instructional materials have been posted for your review.  Click Here to view.
---
Become a Sponsor … BTHS Auditorium Enhancement Campaign to Benefit the BT Auditorium    DETAILS CLICK HERE