BTHS Website Header Design Credit:
Digital Design 2 Students: Jaden A. – Daniel T. – Megan J. – Phoebe T. – Victoria V.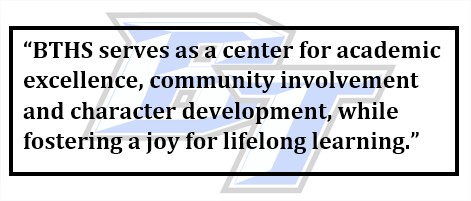 ---
SENIOR CLASS INFO
CLICK HERE>>
---
PROM INFORMATION
PURCHASE PROM TICKETS
---
2019-2020
COURSE REGISTRATION INFO

---
2018-2019 SCHOOL MESSENGER

March 25: 2019 Senior Awards Night Information
March 19: 2019-2020 Rising Senior Registration Letter
March 13: Spring 2019 Bright Futures Scholarship Handout
March 1: Rising Freshmen Registration Letter
February 26: Class of 2019 – Upcoming Dates (February 26)
February 25: 2019 BTHS College and Career Fair
February 12: 2018-2109 AP Testing_AP Parent Letter
January 22: Class of 2019: Upcoming Dates
January 22: 2019-2020 Course Registration Materials
January 15: Parent Workshop: The Scheduling Process – Resources
January 14: 2019-2020 Parking Information
January 11: Upcoming Parent Workshop: The Scheduling Process
January 6: 2nd Semester Welcome Back Letter
December 12: Midterm Exams and PSAT Reports
December 3: Parent Drop Off and Pickup Reminder
November 19: End of 1st Semester Timeline
November 19: School Counselor Update (November)

---

---
NEW TO BARTRAM TRAIL HIGH SCHOOL?
Sign up for a registration appointment.  Contact Ms. Kathleen Richards via phone at (904)547-8342.  If you have any questions, please email [email protected]. Please also see the paperwork below to help assist your transition to Bear Nation!
2018-2019 Pre-Registration Packet
2018-2019 Scheduling_Summer Registration Course Sheet

---
---
---
PARENT PICKUP INFORMATION
Parent Pickup Maps
Parent Pickup School Map
Parent Pickup: Auditorium Map
---
Parents: School Board approved instructional materials have been posted for your review.  Click Here to view.
---