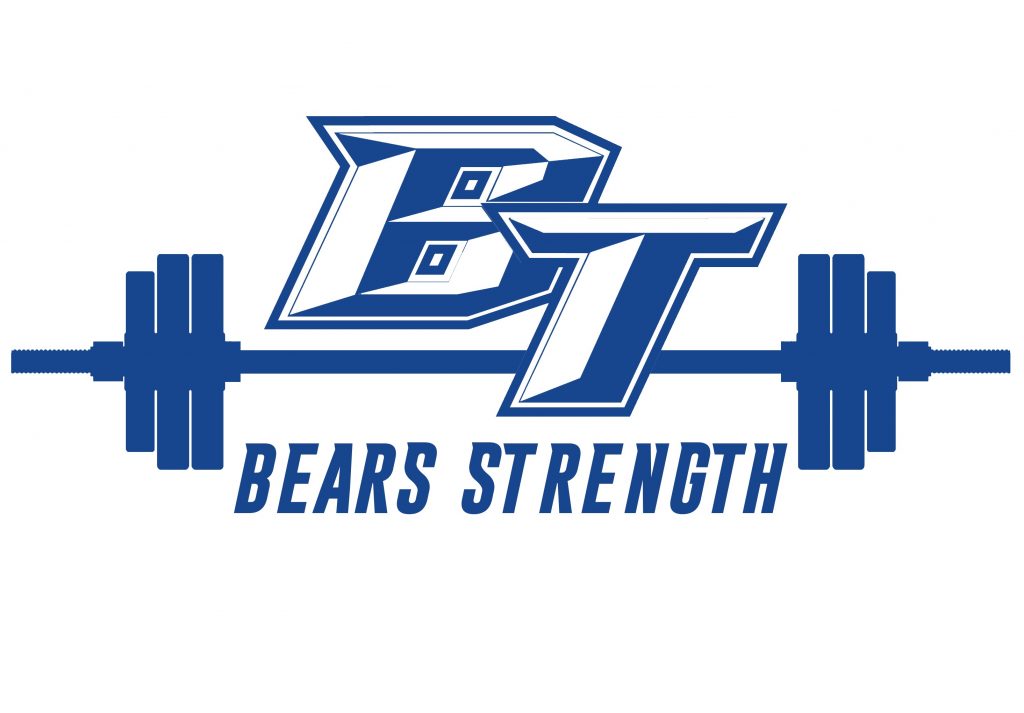 NEWS & EVENTS 
Nov. 9, 2020
Boys weightlifting will begin pre-season training over Winter Break.  You should now get a current athletic physical, and sign up on Home Campus.
Using the following link.   Athletic Clearance
If you were on the Team last year, Please bring your singlet to Coach Reagan's Classroom.
Contact Coach Reagan with any questions or concerns …  [email protected]
May 28, 2020
There will NOT be an Olympic weight lifting camp at Bartram this summer.
However, we will have training through the usaw club.
If you are a current member of "Longleaf Barbell Club" or are interested in joining the club.
Please contact Coach Reagan, [email protected]
We are looking to tentatively begin club training on Monday, June 15, 2020
May 28, 2020
I want to extend a congratulations to the senior men.  I know things did not end the way we had hoped.  There was much excitement and hope for a run at the State Meet.  However, I am currently working on plans to have a brief gathering to return singlets, and pass out letters and pins from the 2019/2020 season.  Please check back for details.  We are tentatively looking for a late June / early July date.
March 30, 2020
I hope this post finds everyone safe and following the CDC guidelines as it pertains to Covid-19.
I have not received any new information regarding … resuming the BWL season, Districts, the state series, etc.  With the latest update or possible return to normalcy in America now April 30, we are in a wait and see posture.  Please continue to move at home.  Push-ups, body squats, and burpees can replace being in the gym.  This is NOT optimal, but will be adequate for the time.  If you need assistance with setting up training programming, please reach out to Coach Reagan.
Be safe Bears!  Until we meet again
March 9, 2020
Excited to watch the Final Home meet for our 8 seniors.
The meet will be held on Wednesday, March 11 at 5:00 pm. in the BT Gym.
March 6 2020
BWL has traveled to 2 meets in the last few weeks.  Orange Park and Middleburg
Both events had BT boys polishing their technique on the Bench and Clean & Jerk.
February 6 2020
Weigh in at 12 noon / Lifting begins at 1:30 pm
at St. Augustine High School
6 Feb 2020
ALL ON CAMPUS EVENTS ARE CANCELLED FOR 6 FEB 2020
INCLUDING BWL Practice!!!!
5 February 2020
the Team Online Store is Now LIVE
It will close on 10 February [Monday]
2 February 2020
Parents, Reminder to attend the meeting on Tuesday, 4 Feb. at 6:30pm in Room N126.  Located in the 9th grade center.
Best to park in back of 9th grade center.  Please use the following links for pay to play and booster membership.
If you have already joined the booster club during another sport, you do not need to join again.  We are EXPECTING 100% membership from Boys Weightlifting.  Lastly, Pay 2 Play fee is $100.  Must be paid prior to first meet.
Booster Club Membership  [online only]
January 24 2020
I want to thank all of the young men that participated in BWL try-outs.
Final Roster  [1/24/2020]
Thanks for checking back.
Practice will be at 5:30 pm on Monday, Jan. 27.  See you there!
15 January 2020
All young men interested in joining the Boys Weightlifting Team, there will be a short meeting
Thursday, Jan. 16 at 8:30am in Rm N126.  Main focus will be having athletes complete the "Home Campus" materials.
TRY-OUTS will be held, Tuesday and Wednesday, Jan. 21/22.  Tuesday, time is 5:30pm and Wednesday will be at 4:30 pm.
All try-outs will be held in the weight room.  If you have questions, contact Coach Reagan [[email protected]]
13 December 2019
If you are still interested in joining the Boys Weightlifting team, Pre-season workouts will be held on Dec. 23 / 24 and Jan. 2 / 3.
Time: 12N – 2 pm
You will NOT be able to participate if you are not signed up in Athletic Clearance.  Season begins on 20 January 2020.
Keep checking back for more information as the date gets closer.
Coach Reagan
21 October 2019
Information update!  If you are interested in Boys weightlifting.
There will be an organizational meeting Friday, Dec. 13th at 8:30 am in Room N126.
See Coach Reagan if you need more info ….
Prior to the meeting you should complete the following tasks ….
Current Physical / Home Campus / Maintain a GPA above 2.0
Pre-season will be available during Winter Break.  More information at Meeting.
May 28, 2019
ALL ATHLETES must use the following link to obtain Athlete Clearance.  This has replaced [Register my athlete]
https://www.athleticclearance.com/
28 March 2019
Our guys had a very good meet.
17 new PR's were set at Regionals.
Michael Moore / Joseph Governara / Ryan Bobenrieth / Cedric Roberts all qualified for the State Meet on 12 April.
15 Mar 2019
20 guys lifted in the District meet.  We finished 3rd as a team.
Extremely proud of the BT BWL, set 51 Personal Records.
10 lifters qualified for the Regional Meet on 29 March.
11 Feb 2019
The [10] Athletes going to Conference will get out of class at 12:15 on Wednesday.  This is after 1st Lunch.  Report to the Weight Room.
All other athletes will lift on Saturday at Nease.  Weigh in begin at 9 am.  Lift will begin at 10 am.  [ Please let me know, but there is not a bus to Nease.]
________________________________________________________________________________________________________________________________________________________
3 Feb 2019
Fundraiser information will be coming home to the guys this week.  Feb. 4 – 8, 2019
________________________________________________________________________________________________
24 Jan 2019
The Boys Weightlifting Online store is up and running 25 Jan. through Jan. 30.  This will be the only opportunity.
Here is the link BSN TEAM STORE    is now closed, as of 31 Jan.
---