2019-2020 BELL SCHEDULE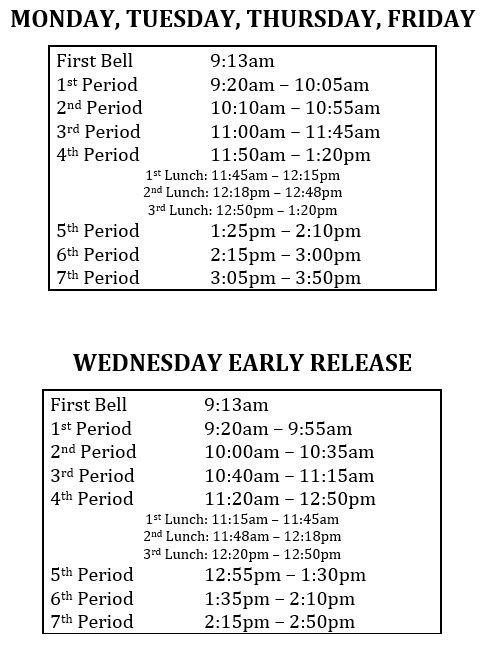 Click the link above! (Daily Updates)
July 17 – 20: Schedule Preview
July 30: Link Crew Freshmen Orientation
August 10: First Day of School!


+ Positive + Start Summer Math Program


Math is fun, but it can also be challenging.

The St. Johns County School District + Positive + Start Program enables students to practice the prerequisite math skills needed to be successful in the mathematics course in which they are enrolled in the next school year.

Completion of the course will likely give students a positive start in math.