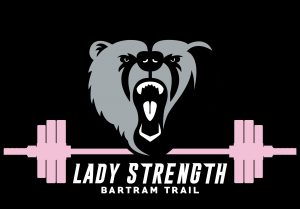 NEWS & EVENTS
Sept. 5, 2019
Excited for the upcoming season.
Informational Meeting Regarding Pre-season and Try-outs
Tuesday, Sept. 10  at 4:00 pm in Room N126 [Coach Reagan's Classroom]  
ALL ATHLETES must use the following link to obtain Athlete Clearance.  This has replaced [Register my athlete]
https://www.athleticclearance.com/
This must be completed before you can Workout. [NO EXCEPTIONS!]
Please listen to announcements regarding times, place.
Pre-season Training will begin in September.
Season Begins Oct. 14 at 4 pm, BT Wgt Room
Contact Coach Reagan if you have questions.
Click Weekly / competition information LINK at RIGHT for Current  information 
You must follow link below to "REGISTER MY ATHLETE" for Pre-season participation.
Athlete online registration [https://www.athleticclearance.com]

Follow BT Girls Weightlifting on Twitter @coachinBTgirls
FEATURE LIFTER [Jasmine Powell – STATE CHAMP]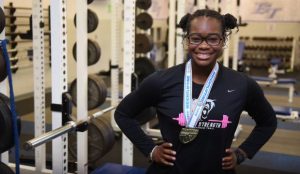 2017 St. Augustine Record "Girls Weightlifting" Lifter of The Year [Link to article]
Jasmine Powell [183 LB / 90 Kg Weight Class]
Senior, 2nd year Lifter
First "STATE CHAMPION" in Program History
2017 – District / Regional / State Champion [380 Total]
Clean [unofficial] State Record 235lbs
2016 State Qualifier, 9th place – 315 total
ALL TIME Program Clean&Jerk Record 225 lbs